3 Meters Gym Skipping Skip Adjustable Jump Rope Crossfit Fitnesss Equimpment Exercise Workout
Descriptions:
This jump rope is not only extremely fast but it allows you to quickly recover during innacurate swings.
With speed bearings, aluminum handle, and a coated wire rope your rope is bult to last and easy to adjust
The jump rope is size, and adds very little weight to any gym or personal bag. It's a workout tool for anyone traveling, or anyone who spends a lot of time on the road.
Training with our other products may assist with rehabilitative exercises, fat loss, building muscle.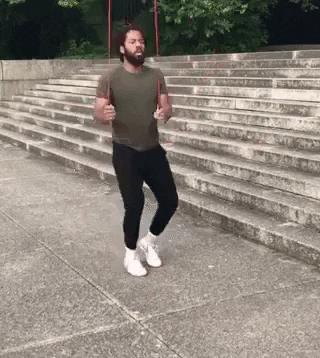 Specifications:
Size: 2.5MM*3 meters
Color: Black, Blue, Silver, Red, Rose Red, Purple, Golden
Handle Material: Metal + Bearing
Rope Material: Wire Rope + PVC
Universal Head: 2.6CM
Handle Grip: 14CM
Handle Length: 16.6CM