Are you tired of dealing with back discomfort and poor posture? It's time to transform your life and unlock the secret to a healthier, more comfortable you. Discover the 7 Astonishing Secrets that will change the way you think about back correctors forever.
Secret #1: Pain Relief Like Never Before
Say goodbye to those nagging aches and pains. Our back corrector provides immediate relief by supporting your spine and promoting proper alignment. Feel the difference from day one.
Secret #2: Confidence Boost
Stand tall and exude confidence. With our back corrector, you'll notice an instant improvement in your posture. Walk into any room with your head held high.
Secret #3: All-Day Comfort
Our back corrector is designed with your comfort in mind. It's discreet, lightweight, and adjustable to fit your body perfectly. You'll forget you're even wearing it!
Secret #4: Muscle Strengthening
Not only does our back corrector alleviate pain, but it also helps strengthen your back muscles. Over time, you'll notice increased strength and resilience.
Secret #5: Enhanced Breathing
Good posture leads to better breathing. Experience improved lung capacity and oxygen flow, resulting in increased energy levels and mental clarity.
Secret #6: Versatility
Whether you're at the office, hitting the gym, or just going about your daily routine, our back corrector is your constant companion, providing support wherever you go.
Secret #7: Prevent Future Problems
Investing in a back corrector today means safeguarding your future. By maintaining proper posture, you're reducing the risk of long-term back problems and potential surgeries.
Don't let poor posture hold you back any longer. Join countless others who have unlocked the power of our back corrector and experience the astonishing benefits for yourself. Act now and take the first step toward a healthier, more confident you.
Your journey to a pain-free, confident life begins here. Order your back corrector today and start liv
⭐⭐⭐⭐
ing the life you deserve!🌟 Back Posture Corrector for Men and Women - Your Path to Better Posture and Pain Relief! 🌟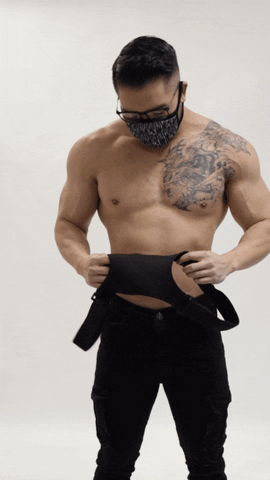 Are you tired of dealing with poor posture and the associated pain? Our Back Posture Corrector is here to provide the solution you've been seeking. Whether you're spending long hours seated at work, struggling with scoliosis or back stiffness, or simply aiming for a confident and healthy posture, our clavicle brace is your answer.
✅ Key Features:
Improved Confidence: Walk tall and exude confidence with our unisex clavicle brace. Whether you're working, studying, or just going about your day, this brace will help you achieve the posture you desire.
Train Your Back: Bid farewell to pain caused by bad posture. Our thoracic back posture corrector can alleviate back, neck, and shoulder pain, enhance your confidence, realign your spine, and restore your natural posture. It's like having a personal trainer for your posture.
Invisible and Comfortable: Crafted from the highest quality breathable and durable neoprene materials, our posture trainer is super soft against your skin. Flexible padded straps ensure no digging or discomfort, making it a comfortable choice for daily wear.
User-Friendly Design: The breathable fabric minimizes armpit pressure, allowing free movement while keeping your spine aligned. The adjustable shoulder straps enable easy self-application without assistance. One size fits most, making it suitable for both men and women.
Bonus Resistance Band: Alongside our posture corrector, you'll receive an exercise resistance band to strengthen your muscles and improve flexibility at home. Embrace your new confident posture and try it out today!
🏋️ Perfect for All Ages and Fitness Levels: 🏋️ Copper Compression's Next Generation Posture Corrector is designed to cater to people of all ages and fitness levels. Whether you're hitting the gym, commuting, or relaxing at home, this lightweight figure-8 design corrects your posture without limiting your range of motion. Infused with copper for added support, it gently pulls your shoulders back, straightens your spine, and engages your lower back muscles. Stay active and empowered with proper posture!
🌟 Stand Taller, With Confidence: 🌟
Can be discreetly worn under any clothing.
Fully adjustable for all body shapes and sizes.
Anti-rub materials reduce itching and discomfort.
Lightweight and breathable for all-day and night use.
💪 Get Targeted Support and Pain Relief to Stay Active: 💪 As you age, stiffness and soreness can become more prominent. Simple activities like walking can become challenging, especially for those dealing with arthritis, inflammation, or injury. But don't give up and remain sedentary. Copper Compression's Back Posture Corrector can help you feel good enough to stay active and confident!
Say goodbye to poor posture and discomfort. Embrace the journey towards better posture and a pain-free life by ordering our Back Posture Corrector today! 🌟
🌟 Embrace a Confident, Pain-Free Future with our Back Posture Corrector! 🌟
Are you tired of slouching and suffering from persistent back, neck, or shoulder pain? It's time to take control of your posture and well-being with our innovative Back Posture Corrector. Say goodbye to discomfort and hello to a life of improved confidence, reduced pain, and increased vitality!
✅ Unlock Your True Potential:
Confidence Booster: Walk tall and exude confidence in every step. Whether you're at work, home, or out and about, our unisex clavicle brace acts as your personal posture coach, gently guiding your body towards a healthier alignment.
Train Your Muscles: Bid farewell to the agony of poor posture. Our thoracic back posture corrector actively retrains your muscles, gradually restoring your body's natural alignment. Say goodbye to the pain and discomfort that have been holding you back.
Invisible Comfort: Crafted from premium breathable neoprene, our posture corrector feels soft against your skin. The flexible padded straps ensure that comfort is never compromised, eliminating the discomfort that plagues similar products.
✅ User-Centric Design:
Effortless Wear: Our breathable fabric minimizes pressure on your armpits, allowing you to move freely while maintaining a properly aligned spine. Adjustable shoulder straps empower you to put it on and take it off with ease, no assistance required. Designed to fit most body sizes and shapes.
Bonus Power: As a token of our commitment to your well-being, we're including a resistance band to help you strengthen your muscles and enhance flexibility at home. Embrace your journey towards a confident posture with a side of resilience!
🏋️ Universal Solution for All Ages and Fitness Levels: 🏋️ Our Next Generation Posture Corrector, infused with the power of copper, suits people of all ages and fitness levels. Whether you're a gym enthusiast, a daily commuter, or simply enjoy relaxing at home, this lightweight figure-8 design transforms your posture without restricting your movements. The added copper infusion gently pulls your shoulders back, straightens your spine, and engages your lower back muscles, allowing you to stay active and embrace life with proper posture.
🌟 Unveil a More Confident You: 🌟
Discreetly fits under any clothing.
Fully adjustable to accommodate diverse body shapes.
Crafted with anti-rub materials to ensure itch-free comfort.
Lightweight and breathable, ensuring all-day and all-night comfort.
💪 Targeted Support for an Active Life: 💪 As the years pass, stiffness and discomfort can increase, making everyday activities a challenge. Whether you're grappling with arthritis, inflammation, or injury, the Back Posture Corrector from Copper Compression is your ally in regaining control over your well-being. Don't let discomfort hold you back—stay active and feel empowered with every step you take!
Take a step towards pain-free living and impeccable posture—order your Back Posture Corrector today and unveil a brighter, more confident version of yourself! 🌟